House Plans Articles
Architects and House Plans
Building a home requires several considerations. Two of the most important things to pay particular attention to are the house plans and the architect you will be working with.
Know When to Give Complete Payment for House Plans
When transacting with an architect, remember to hold the full payment until the service is completely delivered, the house plans are in your hands, and the building permit has been issued.
How to Make a House Plan to Avoid Dispute
Legal cases involving contractors or builders and their clients may be a simple case of misunderstanding. Once a case has been filed, things could get stressful and costly.
House Plans for Smaller Homes
Follow these tips for a house plan for a small home.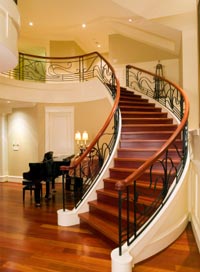 30 Nov 2010
Home Building Company Activities Accelerate in Tuolumne County - Tuolumne County, California is a good place for a home building company right now as...
2 Nov 2010
National Home Builders Celebrate Rise in New Housing Sales - New housing sales rose in the U.S. for September by 6.6% when compared with August...
8 Oct 2010
Custom Home Builders Won Pike County Award - Ed Nikles Custom Builder Inc., one of Pennsylvania's top custom home builders,...