Home Building Just Got Simpler
You are a unique individual. Shouldn't your home reflect your individual lifestyle? New home building is no longer just a luxury for a select few. Now, thanks to HomeBuildingNet.com, it's an affordable solution for everyone who wants the perfect home. We've created a comprehensive list of builders, remodelers, and designers who want to compete for your business. That means you can easily find the perfect home building expert that fits within your budget.
Build Your New Home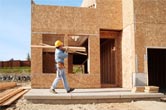 New home building gives you the opportunity to create your dream home from the ground up. Imagine having a home designed exactly the way you want it. Why settle for a cookie-cutter house when you can have everything you've ever wanted in a custom built home? With a little help from HomeBuildingNet.com, you can easily find affordable, qualified home builders and contractors that will customize your home building plan to meet your exact needs.
Remodel Your Existing Home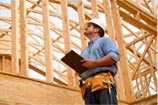 If your location and neighborhood is perfect, why leave? New home building isn't your only option. Remodeling your home gives you the best of both worlds. Keep your location and change your home to fit your current lifestyle. Create additions to add more rooms, expand existing rooms, or just give your home a facelift. Whatever you're looking for, use our home building resources to find a professional remodeling contractor, designer, or architect today.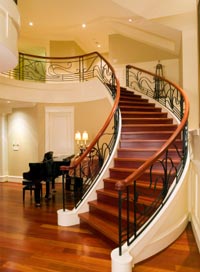 30 Nov 2010
Home Building Company Activities Accelerate in Tuolumne County - Tuolumne County, California is a good place for a home building company right now as...
2 Nov 2010
National Home Builders Celebrate Rise in New Housing Sales - New housing sales rose in the U.S. for September by 6.6% when compared with August...
8 Oct 2010
Custom Home Builders Won Pike County Award - Ed Nikles Custom Builder Inc., one of Pennsylvania's top custom home builders,...