Energy Saving Articles
Stopping Heat Loss with Low-E Glass
The rising costs of energy have triggered homeowners to search for ways to reduce cost and cut down on their energy bills. One of these methods involves the use of low-E glass that can prevent heat loss from homes and reduce energy consumption. The E in the term low-E refers to emissivity, which is the characteristic in materials to pass on or emit heat. Low-E means a lower emissivity for heat transfer and is effective in reflecting heat back to its source.
The Practical Advantages of Solar Power
A lot of people have dreamed of harnessing the power of the sun to create energy and electricity that can be used to power homes, communities and industries. Many have looked into this source of power as a replacement for the world's dwindling and pollution-creating supply of fossil fuels.
Basic Information on the Use of Solar Energy
The rising cost of energy are creating burdens for the average American struggling to keep his home as comfortable as can be. Heating, cooling and electricity can drain significant amounts of energy, which is translated into higher bills.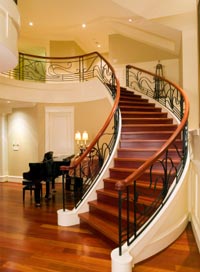 30 Nov 2010
Home Building Company Activities Accelerate in Tuolumne County - Tuolumne County, California is a good place for a home building company right now as...
2 Nov 2010
National Home Builders Celebrate Rise in New Housing Sales - New housing sales rose in the U.S. for September by 6.6% when compared with August...
8 Oct 2010
Custom Home Builders Won Pike County Award - Ed Nikles Custom Builder Inc., one of Pennsylvania's top custom home builders,...