Home Builder Articles
Analyzing Quotes from Your Home Builder
In any home building plans, getting quotes from contractors is one of the very first steps. It is therefore important that the homeowner knows how to analyze the bid of a contractor. In most cases, homeowners think that the price set by a contractor is way too high. Before jumping into conclusions, take the following facts into consideration.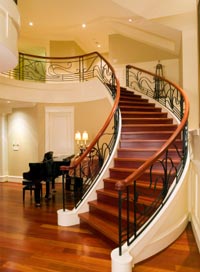 30 Nov 2010
Home Building Company Activities Accelerate in Tuolumne County - Tuolumne County, California is a good place for a home building company right now as...
2 Nov 2010
National Home Builders Celebrate Rise in New Housing Sales - New housing sales rose in the U.S. for September by 6.6% when compared with August...
8 Oct 2010
Custom Home Builders Won Pike County Award - Ed Nikles Custom Builder Inc., one of Pennsylvania's top custom home builders,...