Rough Lumber Articles
Consider Crowns When Installing Rough Lumber
Observe a piece of rough lumber on its narrowest side. You will see an upward curvature. This is called crown. Skilled builders and carpenters know this lumber characteristic and how it affects the final feel and appearance of the floor or wall.
Remedies for Roof Plywood and Rough Lumber Problems
When you see bulges, humps and bumps on your roof after just a few months of moving in, your builder could tell you a lot of reasons.
Prevent Plywood and Rough Lumber Damage Due to Poor Attic Ventilation
Check if your attic ventilation has adequate ventilation. Poor ventilation in the attic causes moisture to accumulate, exposing your rough lumber and plywood installations to moisture. Moisture is a key element in the growth of wood rot.
Give Time for Rough Lumber to Dry Out
If small cracks appear in the drywalls or floor tiles of newly built homes, most homeowners would immediately point to defects in the foundations as the cause. Some of them could be correct, but the others could be blaming the wrong culprit.
Roof Plywood Installation and Rough Lumber Expansion
You might have seen a freestanding unused plywood which has humps, scratches, bumps and swelling. These kinds of damages are the results of exposure to moisture or water vapor.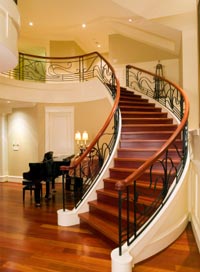 30 Nov 2010
Home Building Company Activities Accelerate in Tuolumne County - Tuolumne County, California is a good place for a home building company right now as...
2 Nov 2010
National Home Builders Celebrate Rise in New Housing Sales - New housing sales rose in the U.S. for September by 6.6% when compared with August...
8 Oct 2010
Custom Home Builders Won Pike County Award - Ed Nikles Custom Builder Inc., one of Pennsylvania's top custom home builders,...